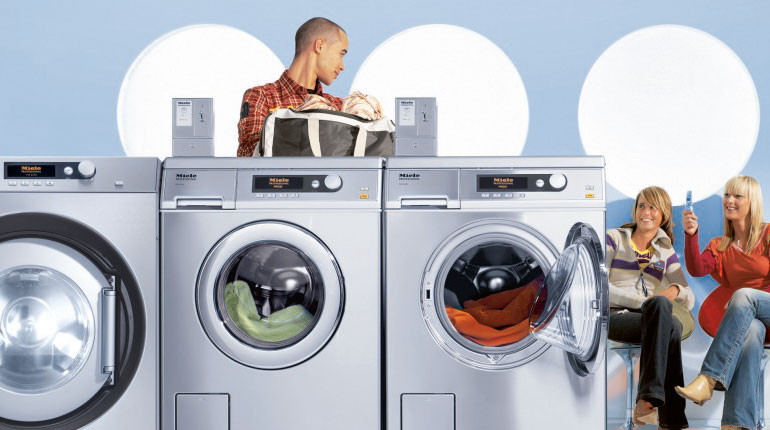 Washing
Load Capacity
The washing machines in our launderettes are larger than domestic machines. A typical home machine takes approx. 4.5Kgs (10 lbs.) of dry washing where as the smallest machine in our launderettes takes 7Kgs (15 ½ lbs.) of dry washing with our largest machine taking 15Kgs (33lbs).
Quite frankly there is no other place you can wash a King Size Duvet.
Wash Time
On average a domestic washing machine takes 50mins for a complete wash – our washing machines complete this task in half that time.
Drying
The dryers in our launderettes have a large drum capacity. This allows the material fibres to relax when tumbling through the warm moist air and when taken out of the dryer and folded carefully reduce the amount of ironing required.